TEA provides telecommunications facilities management services for law enforcement, emergency medical and fire service agencies. We are contractually responsible for numerous E911 dispatch centers, hundreds of base stations radios, dozens of radio sites and 80+ fire stations in the San Francisco Bay Area.
Comprehensive management and maintenance services based on a fixed monthly fee are available to clients that qualify.  TEA will serve as a systems integrator when requested to do so by a client, however it typically does not sell equipment.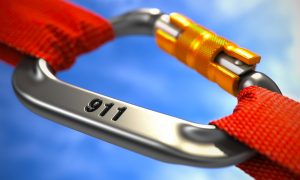 The firm has been in business for more than 30 years and never failed to complete a project on time and within budget. A very strong emphasis is placed on maintaining long-term business relationships with clients.
We are headquartered in company-owned industrial facilities in San Carlos, California. Business is equally split between land-mobile radio systems and data communications system engineering.  TEA is a subsidiary of Daryl D. Jones, Inc. The firm is licensed by the California State Contractors License Board as an electrical contractor (C7/C10-650485).